5 Essential Flower Care Tips to Keep them Fresh for a Long Time
by Shawn William
Creative Writer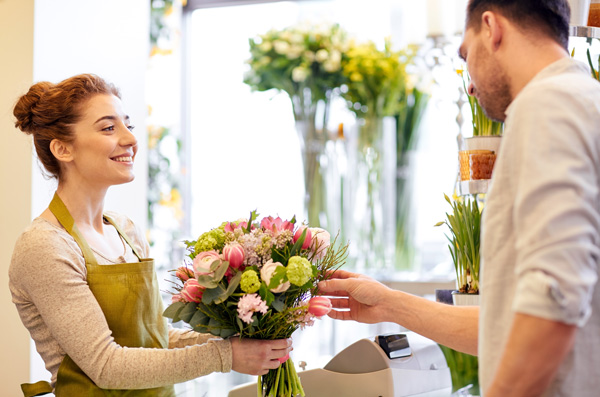 Flowers are the source of happiness. It symbolizes purity, love, passion, emotion, and beauty. To decorate anything, to express any emotion, and to make somebody happy, we offer flowers.
Anyone who loves flowers wishes to keep them stay alive and fresh for long because they are special. However, if you follow the actual flower care tips, they will appear fresh and beautiful for a long time.
Keep the Vase Clean: After receiving the flowers, remove the packaging and if that's a bouquet than provide water to it because bouquets come with water already. The vase you are going to use for keeping the flowers should be clean and fresh.
It the vase has not been using for a long period, wash it off with dishwasher and water properly. Make sure there is no smell of the washer. After cleaning the vase or pot perfectly, you are ready to put the flower in it.
Cut the Flowers: Cut about 1 cm from the end of the stem of each flowers so that the stems can suck up the water and added flower food.
This will lead your flowers to stay fresh for a long time.
Add the Flower Food: To provide a long life to your favorite flowers, add flower food except for the tulips. Fill the vessel with 3/4 of water and not more than that.
Add the food and leave the flowers properly in a managed way. In addition, to get your favorite flowers on any event, you can contact different Birmingham florist out there online.
Change Water Regularly: The flowers are kept in the vase filled with water from the first day. Water is provided to keep the flowers alive and fresh. The important part is to change the water more often.
Freshwater is required for fresh flowers and after some times, the filled water gets dirty and impure. Repeatedly, add the flower foods too.
Remove Dead Leaves and Flower Foliage: To provide a beautiful and fresh look always, remove the dead leaves and flower foliage that lies beneath the water and around the vase.
When it falls apart, it can grow bacteria in the water so it is better to remove them in the first place.
In a word, flowers should be treated well even after the end of any occasion.
Sponsor Ads
Report this Page
Created on Feb 20th 2019 00:17. Viewed 378 times.
Comments
No comment, be the first to comment.