Random Acts Of Kindness
by Karen Laws


November 8-14, 2010 is World Kindness Week
and a great opportunity for everyone around the globe to take some time out of their busy schedules to show a little kindness to people in their communities, and lives.
Often we get so caught up with everyday responsibilities that we forget to stop and share a kind word, or gesture to those around us. An unexpected act of kindness can change someone's day, or even life in a positive way without us even knowing how a little kindness has affected someone.
It isn't very difficult to perform a random act of kindness, and usually it doesn't have to cost you a penny. Acts of kindness can be performed in classrooms, place of employment, at the shopping mall, on the subway system, volunteering at a local community center, and just about anywhere you're exposed to people.
Scientific studies have shown that acts of kindness are beneficial to your health and well being because it gives you a positive feeling after you've performed the deed.
Everyone likes to be recognized in some way, and even a smile can make a big difference in someone's day. The grumpy grocery store cashier at the check out may actually be in need of a kind word because on the way to work she heard some terrible news about someone she cares about.
She may even have a sick child at home that she's terribly worried about. Your kind words can help her get through the rest of her shift, and change her outlook.


"Never get tired of doing little things for others. Sometimes, those little things occupy the biggest part of their hearts."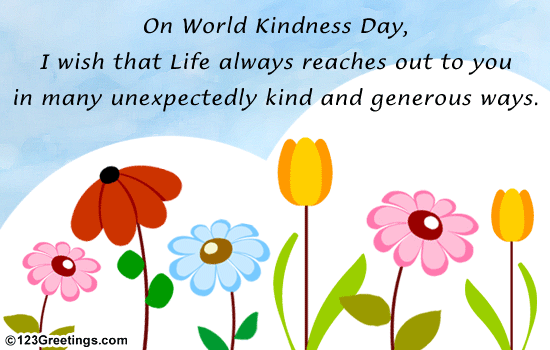 =================================================================
This article may not be re-produced, copied, or used without written consent
==================================================================
Report this Page
Created on Oct 16th 2010 12:59. Viewed 1,010 times.
Comments