The golden rules of happy couples
by Cote Rodolphe
Rudy Design Service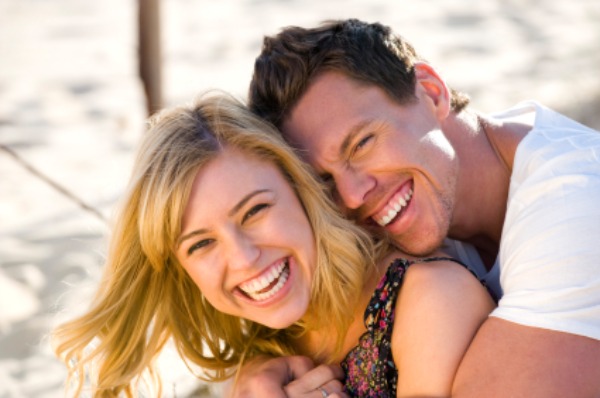 Many (receipts) for living as happy couples are accessible everywhere. Here is one suggested article you should put on the door of your refrigerator to have it regularly under the eyes.
1-ACCEPT YOURSELVES AS YOU ARE
(Love your neighbor as yourself) told by a famous prophet. We cannot ask another to do what we can not do our-self to make us happy.
And the best way to accept the other as he is and as he will become, is to accept who we are and who he is. An unmarried but happy person increases its probability to form a happy couple.
2-CHOSE YOUR PARTNER WELL
The soul-mate exists only in our heads and to live with a clone of oneself might be boring. We are usually attracted to the opposites, but to be happy we should share at least 70% compatibility. Hence the need not to be blinded by passion and take the time to frequent that person before getting thoroughly Invested.
Members of happy couples treat their partners as quite special guests in their life and not as scapegoats on which to unload all their frustrations and unpleasant emotions. Unsolicited advices, to criticize, accuse the other of all the wrongs mine the respect and trust necessary for life as couples.
4-SEDUCTION MUST BE MAINTAINED
We should never consider the other as acquired once and for all, or act as if he or she was acquired forever. We should maintain a degree of uncertainty to keep our desire alive: we only desire what we do not possess. Hence the necessity of; maintaining a certain distance and be wary of routines.
It is perhaps not necessary to say everything, but we should be able to say, especially our needs, emotions, hopes, expectations and positive feelings... The expression of negative emotions and feelings has killed an enormous number of couples.
6-KNOW HOW TO LISTEN AND SPEAK OUT
To know how to listen without interrupting to each other and without feeling (attacked) is an art. An art a lot easier to learn if, as the happy couples, you express five to ten times more compliments than complaints. Avoid talking (about) the couple and talk more about your good memories and about your future plans.
Never fall asleep without saying a word of sincere love to your partner.
Better to say two or three things that you appreciated from him or her during the day, and remember the most beautiful love word is simply to pronounce his or her name with warmth and tenderness.
8-FORGIVE AND FORGET
Every human being is imperfect and fallible. If you do or say something that hurts your partner, do not hesitate to apologize. If your partner says or does something that hurts you, do not hesitate to forgive: the no forgiveness is like giving hot coals to your partner. Happiness is preferable to vengeance.
9-HUMOR
Humor, after love is the cement for a lasting couple. Humor is an excellent medicine to defuse many tense situations. Couples who laugh and play together stay together.
10-HAVE A SOCIAL LIFE
The first criterion for happy couples and long term relationships is the quality of their intimate relationships, but to have friends and personal friends is a great strategy for couples to develop new rituals and enrich their exchanges.
Report this Page
Created on Dec 31st 1969 19:00. Viewed 0 times.
Comments
No comment, be the first to comment.