Interesting Flirting Facts
by Steve Newton
Software Developer & Travel Manager
Some Of These Flirting Facts May Just Surprise You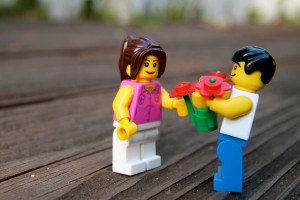 Do you think of yourself of a bit of a Casanova, or a female flirting machine? You may not know as much as you think you do. You're favorite flirting moves, may actually be a major turn-off; that laughter wasn't because they found you funny and charming, it was because they were nervous due to your creepiness and wanted you to leave...immediately.
Maybe you don't have the best luck when it comes to flirting and don't really understand what you are doing wrong. Well did you know, that it is not the most attractive people that have the greatest flirting success, it is those that exude confidence availability. So maybe you should spend less time making sure every hair is in the right place and practices your flirting techniques instead.
Here are some other flirting facts that may surprise you..
There Is More Than One Flirting Style - There are actually five different flirting styles: physical, sincere, polite, playful and traditional. The sincere and playful flirting styles are the most popular, but many people often flirt using a combination of the styles.
Eye Contact Is Awesome - If you think those long smouldering long smouldering looks into the distance are a good flirting technique then you have been watching way to much Twilight. Eye contact can actually make you appear more attractive; with research suggesting that mutual unbroken gaze for two minutes with a stranger can lead to increased feelings of passion and attraction.
There Is Something In Playing hard To Get - It turns out that people really do want what they can't have. Think about it, when you were a kid and saw your friend or sibling playing with a toy, didn't you want it immediately for yourself. It turns out that feeling of wanted what is denied from you, never leaves us. So if you really want to grab their attention, give the impression that you are a scare resource that is worth having.
Lady In Red - Girls, pay attention if you want to appear alluring to the object of your affection then make sure you wear red. Be it a sleek of red lipstick or a vibrant red dress, the colour of love will not only grab attention, but it will exude confidence and make you appear more open to sexual advances.
Guys Ditch That Drawl - Guys, you may think your 'sexy voice' is like candy to the ladies, but I have news for you...they hate it. And that is not just me telling you that, it's science. A study recently published in the Journal of Nonverbal Behavior found preferred men when they used their normal voice as opposed to their 'sexy voice', so guys just be yourself. A quick note to the ladies though, men love your 'sexy voice', so use it at your leisure.
For more
flirting tips
and facts, check out
flirt.com.au
Report this Page
Created on Dec 31st 1969 19:00. Viewed 0 times.
Comments
No comment, be the first to comment.