Products & Services
IN MY BACKYARD
Oct 28 2015 09:15
Tweet

IN MY BACKYARD

$38.00 USD
OR JAMAICAN DOLLAR EQUIVALENT

*Cost Includes Shipping And Handling
For Jamaica And USA
FREE Delivery For Customers In Montego Bay
1-876-781-1268 / 1-876-442-1165
(Also On WhatsApp)
Have You Been In Your #Backyard
Come With Me..... Let Us Take L@@k
Into Your #Backyard......
Can You #Identify Any Of These?
#Aloe #Vera ~ #Cerassee
#King Of The Forest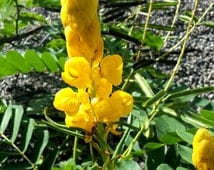 #Love Vine
#Dandelion ~ #Garlic ~
#Guinea Hen Weed ~ #John Charles
#Neem ~ #Piaba ~ #Spanish Needle
~
#Bird Pepper (#Cayenne Pepper)
#Chewstick ~ #Hibiscus
~ #Lemon Grass
#Noni ~ #Rosemary
#Sorrel
#Chaney #Root ~ #Duppy Gun
(#Blue Bell, #Cracker Plant)
#Moringa ~ #Purslane ~ #Coconut
~ #Coconut Water
#Mango ~ #Soursop
This #Excellent #Health Book
IN MY BACKYARD Will Inform You Of
The
#Curative
#Properties
Of These
#Simple But #Powerful 'Taken for
Granted' #Herbs That Can Be Found
Right In Your Very Own Backyard Or
Learn How To #Prevent Or #Reverse
#Cancer!
Purchase It TODAY!
$38.00 USD
1-876-781-1268 / 1-876-442-1165
(Also On WhatsApp)
Skype: marie.hall4
Montego Bay, Jamaica